Research Associates
Rothwell Chair Postdoctoral Associate 2022 – 2025 – Hannes Frykholm
The Rothwell Chair Postdoctoral Associate is a three year appointment to support and contribute to our Rothwell Co-Chairs, Lacaton & Vassal's, research agenda and to conduct work on independent research projects related to the Rothwell Chair Program.
Hannes Frykholm is an architect (UC Berkeley and LTH, (MSc. Arch)), educator and researcher. He holds a PhD in architecture from the Royal Institute of Technology (KTH) in Stockholm, Sweden, where he has been teaching the master studio "Infrastructural Love".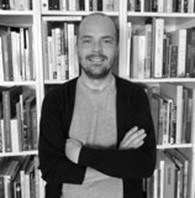 Rothwell Postdoctoral Research Associate 2021 – Maren Koehler
Dr Maren Koehler is an Academic Fellow in Architecture at the University of Sydney School of Architecture, Design and Planning. Her research is interested in the intersections between architecture and processes of financialisation and the extraction of natural resources. She held postdoctoral appointments as a Virtual Fellow at the Canadian Centre for Architecture in Montréal (CCA) and a fellow at the interdisciplinary research project "Architectures of Order" at the Goethe University Frankfurt and the Technical University of Darmstadt, associated with the Max Planck Institute for Legal History and Legal Theory and the Deutsches Architekturmuseum. She also worked as an architect in international architecture practices in Europe, the US and Asia, such as Steven Holl Architects in New York and Beijing.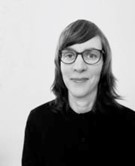 ---
Rothwell Residents 2022/2023
The Rothwell Resident is a part time appointment that will provide an opportunity for postgraduate students to learn from leading practitioners and gain a deeper insight into professional life, while providing practitioners with time to explore and reflect on their practice and share insights with our students and the School through their program of research.
Rothwell Resident in Architecture 2022/2023 – Dr Michael Zanardo
Dr Michael Zanardo is a registered architect, urban designer and director of Studio Zanardo, an independent and collaborative design consultancy working at the intersection of policy and built form and specialising in the design of housing, particularly social and affordable housing.
Michael is a member of the City of Sydney Design Advisory Panel Residential Subcommittee, Ku-ring-gai Urban Design Consultants Panel and Inner West Architectural Excellence and Design Review Panel, provides urban design advice to the NSW Land and Housing Corporation, has chaired and been a panellist for a number of design excellence competitions, and acts as an urban design expert witness in the NSW Land and Environment Court. He has also recently been appointed to the City of Sydney Housing For All Working Group as well as the Australian Institute of Architects NSW Housing Working Group to help shape advocacy on housing design, policy and affordability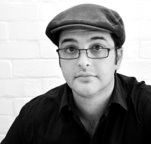 Rothwell Resident in Urban Design 2022/2023 – Callantha Brigham
Callantha Brigham is an Architect and Urban Design professional with over 20 years' experience working in State and Local Government. Most recently Callantha led the City Transformation Team at the City of Parramatta where she was responsible for a multidisciplinary team guiding the strategy, design and implementation of large-scale, city-shaping projects. Callantha is also the current NSW Vice President and a NSW Chapter Councillor of the Australian Institute of Architects where her focus has been on advocating for gender equity, reconciliation and supporting the work of designers within government.