'The interplay of architecture and urbanism'
Featuring Rothwell Co-Chairs Anne Lacaton and Jean Philippe Vassal and Rothwell researchers Dr Hannes Frykholm, Callantha Brigham, and Dr Michael Zanardo, Wednesday 27 July, 1.30 – 3.00 pm, The Tin Sheds Gallery
The seminar presented an overview of ongoing research by Hannes Frykholm (Rothwell postdoctoral researcher 2022-2025), Callantha Brigham (Rothwell Resident in Urban Design 2022), and Michael Zanardo (Rothwell Resident in Architecture 2022), with commentaries from Anne Lacaton and Jean-Phillipe Vassal. Audience members included undergraduate and postgraduate students, researchers, practicing architects and planners.
Questioning the disciplinary gap between architecture and urban planning, the three research projects respond to the construction of the city and its spaces, from scales and practices other than the master plan –
Hannes Frykholm discussed his ongoing work on the urban dimensions of the common rooms in the Matavai-tower of Waterloo's public housing estate
Callantha Brigham introduced her ideas for an investigation on the invisible aspects of design practice in government
Michael Zanardo considered what contemporary architectural practice can learn from Sydney's history of public housing.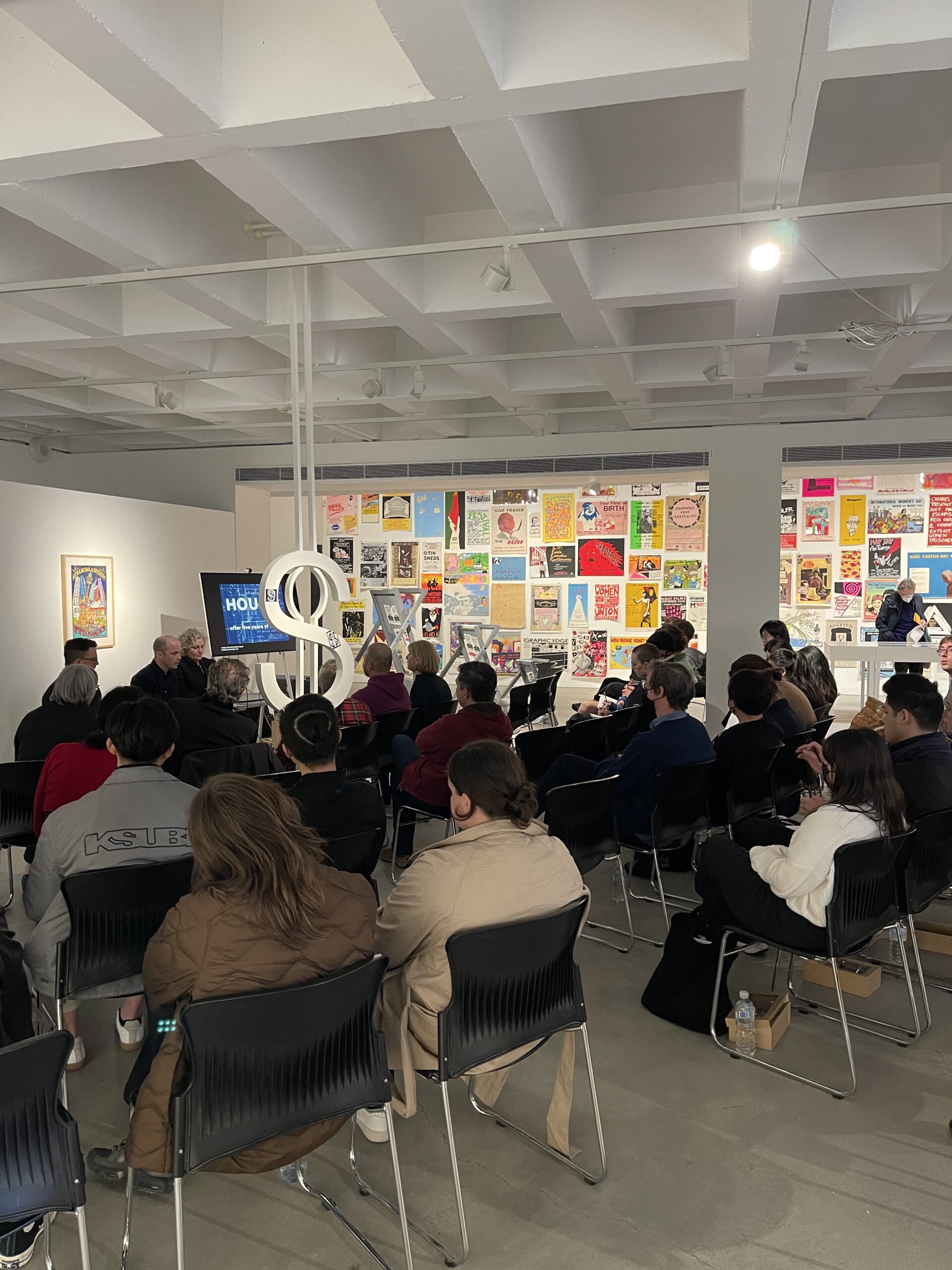 Images of Research Seminar featuring Rothwell Co-Chairs, Anne Lacaton and Jean Philippe Vassal, and researchers Callantha Brigham, Dr Hannes Frykholm and Dr Michael Zanardo